90 is the New 70: Old Age Just Isn't Old Age Anymore
This year, the oldest of the Baby Boomers are turning 70. But these late-decades of life aren't what it used to be. With celebrities such as Cher (who turned 71 this year) no longer holding a monopoly over looking and acting younger. The UK's Oxford Institute of Population Aging even recommends that people in their 70's and 80's be called "active adults" instead of "old."
Even the Daily Mail has added to the discussion, with a few writers who are, well, rewriting what it means to be over 70.
First up is Angela Neustatter, who at 73 looks years younger than you'd expect. She attributes her youthfulness to yoga, Pilates, a house full of stairs, sex, and stepping back from emotional conflict. Angela does and wears what she wants, even mini skirts and leggings!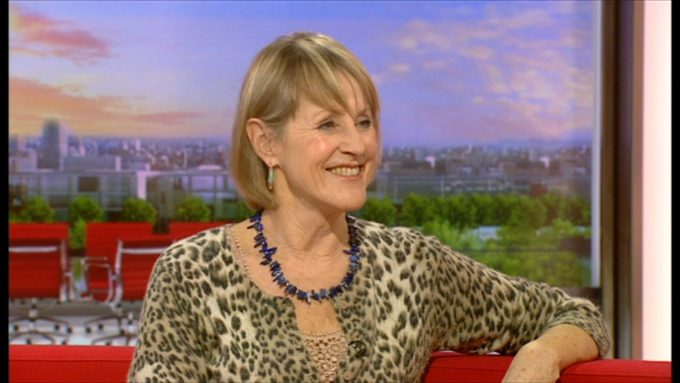 Lesley Pearse also appears to be in her 50's at the age of 72. Her "normal" involves parties, swimming, and scrambling around her cliff-top garden.
Jan Leeming is still a BBC newsreader at the age of 75. As part of the first generation of women to have lifelong careers, she doesn't see the point of retiring or giving up travel or physical activity.
Jo Foley is also very grateful for a life of freedom, so unlike her mother's generation. She describes the new and improved "normal" as: "In our 70s we shop at Zara, drink pisco sours, take slow boats along the Mekong and talk to ourselves without contradiction." Jo then adds, "Did we ever think to thank our parents," referring to the restricted life of marriage, children, staying home and growing old that she saw in previous generations.
Older age groups growing younger are nothing new, however. Dr Martin Connolly, Freemason's Professor of Geriatric Medicine at Auckland University, says that 90-somethings today are the same in terms of health and fitness as 70-somethings at the end of World War One. He describes meeting someone over 90 as "rare" thirty years ago, but common now. And despite his position, he struggles to pinpoint the age of someone over 90 by looking at them, even though he has an easy time of doing the same for someone under 90.
This may be because researchers have found that aging appears to stop at around 90 in humans (with a range of 80-100), and at different ages in other animals. It's hard to get your head around, but we do have our own mechanisms of fighting key drivers of aging such as oxidative stress and inflammation, and the aim of this research is to keep those mechanisms strong.
Overall, these days, we don't have as much to fear or put up with as we once thought, as times are changing in ways we didn't previously expect.
Read more: http://naturalsociety.com/90-new-70-old-age-just-isnt-old-age-anymore-7353/#ixzz564UP0lLi
Follow us: @naturalsociety on Twitter | NaturalSociety on Facebook
---